Hot room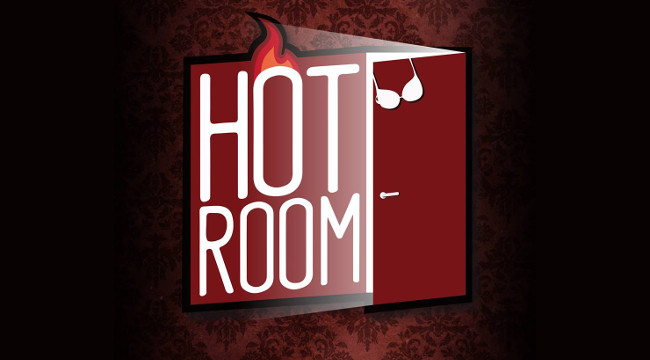 Jūsų komanda pasitelkdama tik įžvalgumą ir protą turi 60 minučių ištrūkti iš įspūdingo pabėgimo kambario suaugusiems. Puiki pramoga pašėlusiai draugų kompanijai ar įmonės vakarėliui. Organizuojate mergvakarį ar benrvakarį? Privalote pas mus apsilankyti!

Patirk pabėgimo O! Autentiška apklinka, daugybė nestandartinių užduočių, ypatingos elektroninės spynos. Patirkite jaudinantį nuotykį. Pabėgimo kambariai suaugusiems Išbandykite intriguojančią pramogą!
Useful Information
cancelCancellation Reservation can be only cancelled 3 hours will be remaining beginning.
credit_cardPrepayment Advance payment is not necessary.
announcement Other conditions Dalyviai turi būti pilnamečiai.
Services
Pabėgimų kambariai
More details

Jūs su draugais patenkate į prekių suaugusiems parduotuvės savininkės sapną. Parduotuvės savininkė ponia Lolita yra stipriai linkusi į žaidimus, todėl išsigelbėjimui duoda 60min.. Jei neištrūksite iš sapno per šį laiką, liksite ponios Lolitos erotiniame sapne amžiams. Tegul žaidimas prasideda.. Autentiška prekių suaugusiems parduotuvės aplinka (subtilu, bet ne vulgaru!). Puikiai įrengtos švarios ir tvarkingos patalpos. Įdomios ir nestandartinės užduotys, daugybė siurpizų ir netikėtumų, kurie patiks tiek pabėgimo kambarių "profams", tiek ir pirmą kartą nusprendusiems išbandyti.
Kur randasi Hot room
Book a service
Contacts
Business hours
| | |
| --- | --- |
| Monday: | 10:00 - 22:00 |
| Tuesday: | 10:00 - 22:00 |
| Wednesday: | 10:00 - 22:00 |
| Thursday: | 10:00 - 22:00 |
| Friday: | 10:00 - 22:00 |
| Saturday: | 10:00 - 22:00 |
| Sunday: | 10:00 - 22:00 |
Who uses?
Login with your Facebook account and you will know which of your friends used our services!
Login with Facebook
Clients, who seen "Hot room", also were interested in:
Do you have any questions?
Thanks for your question, we will get in touch with you soon.
Recommend to a friend