KeratinGO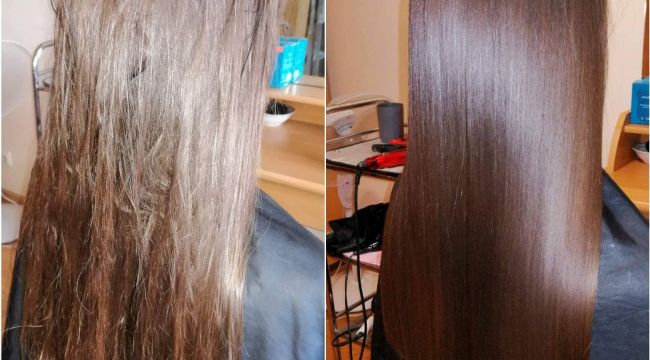 Useful Information
cancelCancellation Reservation can be only cancelled 3 hours will be remaining beginning.
credit_cardPrepayment Advance payment is not necessary.
announcement Other conditions Nėra jokių papildomų salygų.
Services
Mixai
More details

Mixai: 1. botox+reconstruct, hydramax+botox, skirta pastiprinti, norima rezultata. 2. Enzymo power shot yra pamaitinimas aliejais, palieka plauka puru 1-1.5men Enzymo termo yra daugiau kaip reconstruojanti irgi chemiskai paveiktiems plaukams skirta procedura, issilaiko 1-1.5men. Sios dvi proceduros daromos su baltymais ir papildomai vitaminais, aliejais arba regeneruojancios. Pvz:

More details

Hydramax yra kaukine terapija plauku drekinimui, procedure reikia 4kas 2sav :) stiprina plaukus ir giliai padrekina. Pvz:

More details

Enzymo yra baltymu ir fermentu terarapija plaukams su nano apsauga nuo karscio, enzymai plauke sudaro naujas baltymines grandis ir gydo plauka tiek is vidaus, tiek is isores, palieka plauka puru, taciau maitinimas vyksta 4-6menesius, priemone nepazeidzia plauko DNR pvz:
Kur randasi KeratinGO
Book a service
Contacts
Business hours
| | |
| --- | --- |
| Monday: | Closed |
| Tuesday: | Closed |
| Wednesday: | Closed |
| Thursday: | Closed |
| Friday: | Closed |
| Saturday: | Closed |
| Sunday: | Closed |
Who uses?
Login with your Facebook account and you will know which of your friends used our services!
Login with Facebook
Do you have any questions?
Thanks for your question, we will get in touch with you soon.
Recommend to a friend