Nuotykių Fabrikėlis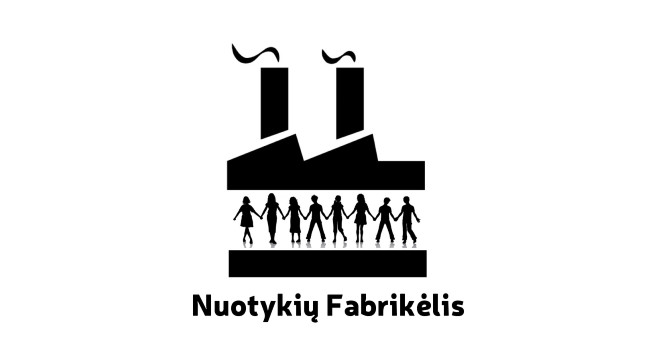 Panevėžyje įsikuręs Nuotykių fabrikėlis suteiks Jums ir/ar Jūsų vaikams daug įdomių, neišdildomų įspūdžių. Čia siūloma pabandyti pabėgti iš gąsdinančio, loginio mąstymo reikalaujančio pabėgimo kambario (yra dvi pabėgimo kambarių versijos: suaugusiems ir vaikams) arba leisti laiką laisvalaikio kambaryje, kuriame galima žaisti įvairius stalo žaidimus, stalo futbolą. Tik čia laikas prabėga nepastebimai.

Tai nedidelė, bet jauki erdvė, kurioje laikas prabėga nepastebimai. Laisvalaikio kambaryje galite žaisti mūsų ar savo atsineštus stalo žaidimus, išbandyti jėgas žaidžiant stalo futbolą. Galite atsinešti savo užkandžius, pyragą, gėrimus, užsisakyti picą ir visa kita, kuo norite vaišintis.
Useful Information
cancelCancellation Reservation can be only cancelled 3 hours will be remaining beginning.
credit_cardPrepayment Advance payment is not necessary.
announcement Other conditions Nėra jokių papildomų salygų.
Services
Kambariai
More details

Pabėgimo kambarys suaugusiems leis ne tik patirti puikių įspūdžių, bet ir išbandyti save. Norint rasti išėjimą reikės gerai pasukti galvą, pasitelkti loginį, matematinį, analitinį mąstymą, bei nugalėti savo baimes. Suburk 2-6 žmonių komandą, registruokis ir leiskis į nuotykį.
Kur randasi Nuotykių Fabrikėlis
Book a service
Contacts
Business hours
| | |
| --- | --- |
| Monday: | 10:00 - 22:00 |
| Tuesday: | 10:00 - 22:00 |
| Wednesday: | 10:00 - 22:00 |
| Thursday: | 10:00 - 22:00 |
| Friday: | 10:00 - 22:00 |
| Saturday: | 10:00 - 22:00 |
| Sunday: | 10:00 - 22:00 |
Who uses?
Login with your Facebook account and you will know which of your friends used our services!
Login with Facebook
Clients, who seen "Nuotykių Fabrikėlis", also were interested in:
Do you have any questions?
Thanks for your question, we will get in touch with you soon.
Recommend to a friend